MARIA DIEHN
Founder & Spirit of Yoga MariSol.
Meet Maria – the founder and Spirit of Yoga MariSol. Yoga has been a major part of her life since she started university in Cologne, Germany in 2006 – with sometimes several jobs at the same time and studying Management for Media companies full-time she had been searching for an anchor to get through this stressful and demanding period in her life. In a Courtyard of Cologne, Sülz she found an authentic Yoga Studio and has been introduced there to this ancient practice. The seed was planted immediately. Yoga played an important role to enable her to not only achieve her degree in the minimum amount of time but also with remarkable grades. Ever since then Yoga has been the anchor, she had been looking for to guide her through life, whether during her years she lived and worked in Australia or during her time back in Germany dealing with the corporate Business world.
After working some years in corporate business and never having felt at home there, it was time for a radical career change and to teach others what has helped her so much. Yoga had been the real constant in her life and always made her feel amazing and at peace. She felt inspired and ready to embark on a new journey that would allow her to pass on her passion to others and hopefully, inspire more people to make positive changes in their lives. After her first Yoga Teacher Training in India (200YA), Rishikesh, she
almost immediately joined another Yin Yoga Training in Germany. Since she has found Yin Yoga the most healing of her personal practice. Yoga MariSol was founded and she has been teaching with passion ever since and continuously evolves as a teacher through her students and continuing education. Additional trainings she has completed are an advanced Yoga Teacher training in Costa Rica (300YA), prenatal Yoga training in Mallorca, another Yin Yoga Teacher Training "Rewire" with Carlos Romero, Yoga for Women as well as Yoga for Stress and Anxiety with Bex Tyrer from Bali, which she sees as one of her greatest inspirations when it comes to creating a safe space especially but not only for Women.
E-RYT 500, YACEP (CONTINUING EDUCATION PROVIDER)
200hrs Ashtanga Vinyasa YTT Rishikesh India, 300hrs advanced Vinyasa YTT Costa Rica, 70hrs Yin Yoga YTT, 40hrs Prenatal Yoga YTT, 15 days Vipassana, Reiki Level 2, 50hrs Yoga for Women, 50hrs Yoga for Stress and Anxiety, 50hrs Rewire Yin Yoga YTT, 20hrs Trauma informed YTT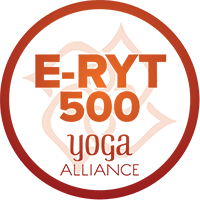 "If there's something we need more of in this world, it's the softness of Yin"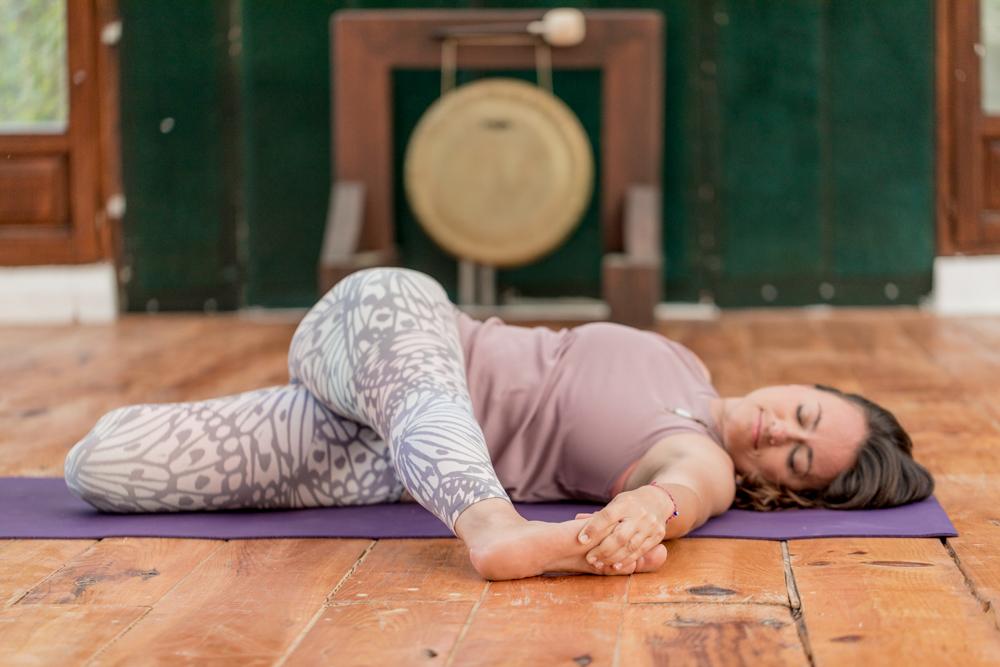 Yin Yoga Teacher Training
"It lights up my soul to share the wisdom of Yin yoga with my students and see how they start to embody the Yin aspects of life. If there's something we need in this world it's the softness of Yin. My Yin Yoga Teacher Trainings are certified by the Yoga Alliance as continuing education."– Maria, Founder of  Yoga MariSol
Yoga as a healing practice Training
This course is ideal for you if you are looking to deepen your understanding of Yoga as a healing practice. We will dive deep into the impact of the nervous system and how to regulate it as well as into cycle awareness, yoga for women and moving away from the guru culture. Cultivating a practice of deep self-care and self-regulation.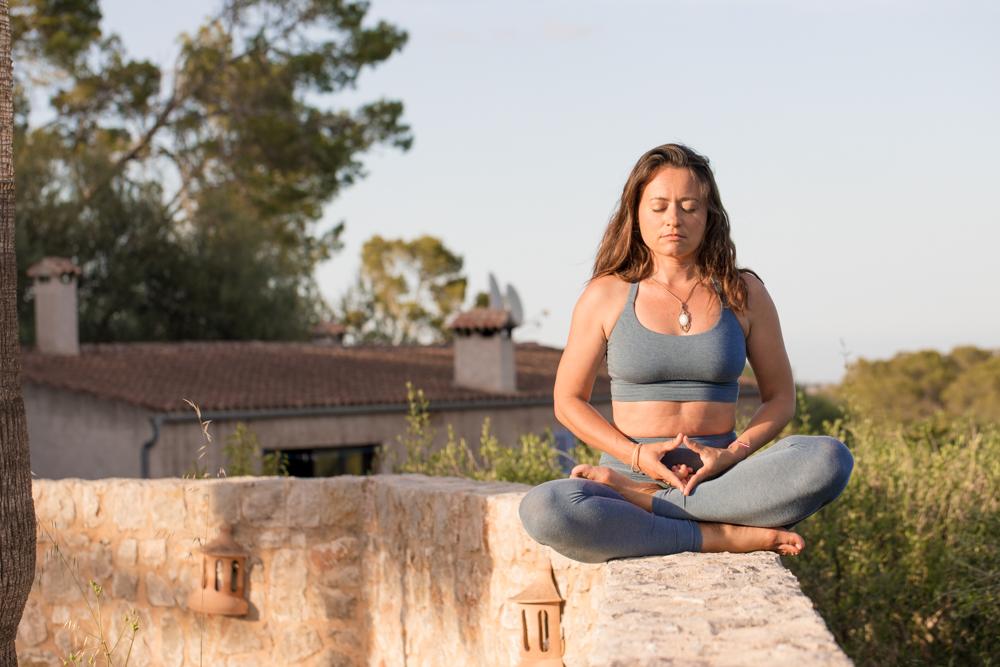 Yoga Retreats
If you are looking to retreat yourself for deep body, mind, and soul connection, practicing yoga, being surrounded by nature, enjoying Mallorca's sunshine, having a dive in the pool, and being nourished with organic home-cooked meals at one of the most stunning Finca's on the island please check our current Retreat offerings.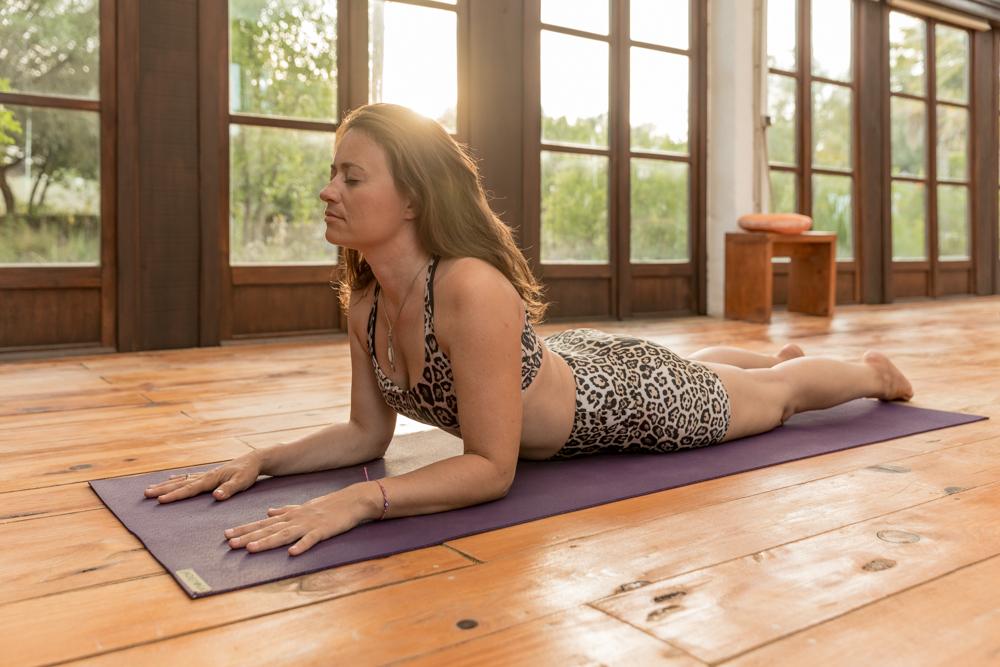 Private Yoga classes
Private instruction allows you to work at your own pace, address your personal goals, and furthermore enjoy the convenience of yoga in your own home or your holiday rental/ Yacht in Mallorca. Our private Yoga sessions are suited for all levels from absolute beginner to advanced practitioner and we offer them in Person in Mallorca as well as worldwide via Zoom.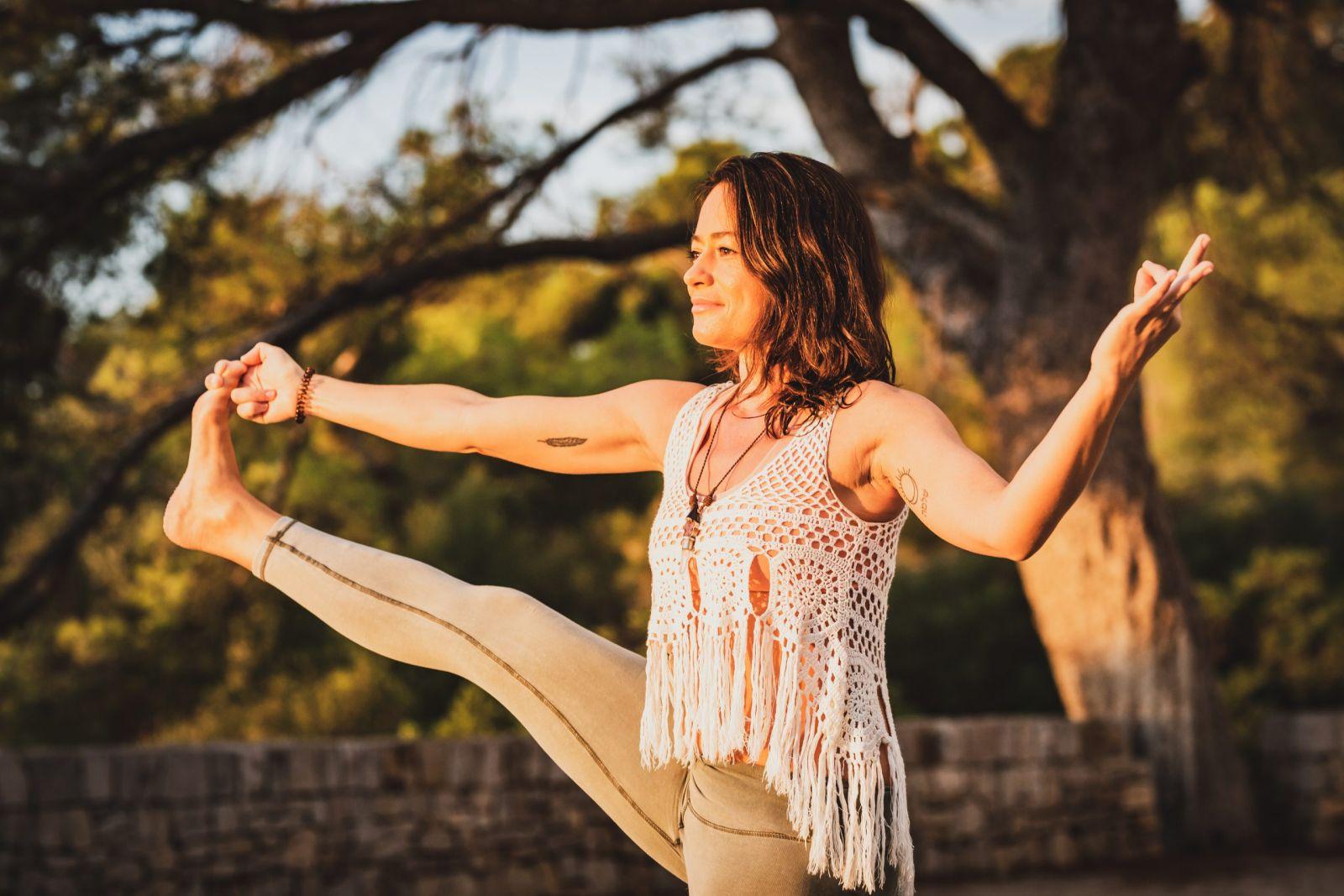 Group Offerings
Women's Circles are an ancient ritual of Women coming together to share in a safe and non-judgmental space. 
At our pop up vitamin-sea yoga classes we offer you to practice yoga by the sea to connect to yourself and to the elements.
We also offer special Yin Yoga classes from the comfort of your home online via Zoom.
Our private, as well as weekly group classes, are taught by founder Maria Diehn and our amazing team of Yoga Teachers
Mara grew up between Europe and Asia, maintaining the balance between old asian culture and a modern European mindset. She was first introduced to Yoga at the age of 8 by her mothers best friend who is a Yoga Teacher, and her practice has been her saving grace ever since. She is certified in Vinyasa, Yin Yoga, Yoga Nidra and meditation and her  yoga classes are mindful, people-oriented and reflect her own creativity and curiosity. Mara teaches in English or German. 
Vanessa has found Yoga MariSol when she relocated to the island and looked for a new place to continue her regular practice. In love with Yoga, she decided to deepen her journey and became a Yoga Teacher herself. Vanessa's classes are balanced, connected, and gentle. She loves teaching private classes because of, the individual focus and attention. Vanessa teaches in German or English.
Laura has been on her yoga journey for over a decade and teaches for 8 years. She is fascinated by the body-mind-spirit connection and how much healing can be achieved through the body. In her classes she focuses on freeing body & mind, releasing tension and blockages so you can feel better. Laura teaches in English or Spanish
Maya is a certified Vinyasa and Yin Yoga Teacher, as well as a professional contemporary dancer. She is an old soul in a young body and discovered yoga at the age of 16. She always adapts her classes to the needs and desires of her students. Whether this means to guide a challenging, dynamic practice or a calming relaxing practice. In her classes she always aims to move you towards a deeper embodied state of self, working with meditation, pranayama, and yogic philosophy. Maya teaches in English or Spanish but is also fluent in Italian and German.
Get my FREE Yoga Nidra for deep relaxation.
Feel more relaxed and balanced with Yoga Nidra. Yoga Nidra is an amazing tool to regulate the nervous system and feel a deep sense of relaxation. I have recorded this Yoga Nidra in the Jungle of Costa Rica to bring some inner peace to you. Subscribe to my newsletter and get my FREE Yoga Nidra for deep relaxation.