MARIA DIEHN
Founder & Spirit of Yoga MariSol.
Namaste,
I'm Maria, the founder and lead yoga instructor at Yoga MariSol Mallorca. Let me share a bit about my journey.
My love for yoga began during my university days in Cologne in 2007. It became a sanctuary during stressful times, leading me to explore Hatha Yoga, Hot Yoga, and Vinyasa Yoga.
After some years in corporate business, I had a revelation during my travels in Australia, especially in beautiful Byron Bay, where I fell in love with Yin Yoga – a practice focused on softness and deep stretches. Yoga had been a constant in my life, and I was inspired to share its positive impact.
I traveled to Rishikesh, India, known as the yoga capital, for a comprehensive teacher training that encompassed asanas, alignment, pranayama, and the profound philosophy of yoga. Shortly after, I pursued Yin Yoga teacher training in Cologne and founded Yoga MariSol. Teaching with passion, I've evolved through continuous learning and additional trainings, including advanced training in Costa Rica, prenatal yoga, and stress and anxiety relief yoga, yoga for women, as well as trauma informed yoga and trainings focussing on nervous system regulation.
My deep passion lies in embodied and trauma informed practices that bring people back into their bodies and connect them with their true self, I love Yin Yoga and embodied flows, and offer Yin Yoga teacher trainings as well as Yoga as a healing modality teacher trainings certified by Yoga Alliance as continuing education. It's my soul's joy to share the wisdom of Yoga and witness students embracing the softer aspects of life. In addition, I host self-care retreats for women once a year. Join me in discovering the transformative power of Yoga and the art of self-care.
With gratitude,
Maria
E-RYT 500, YACEP (CONTINUING EDUCATION PROVIDER)
200hrs Ashtanga Vinyasa YTT Rishikesh India, 300hrs advanced Vinyasa YTT Costa Rica, 70hrs Yin Yoga YTT, 40hrs Prenatal Yoga YTT, 15 days Vipassana, Reiki Level 2, 50hrs Yoga for Women, 50hrs Yoga for Stress and Anxiety, 50hrs Rewire Yin Yoga YTT, 20hrs Trauma informed YTT
"If there's something we need more of in this world, it's the softness of Yin"
Yin Yoga Teacher Training
"It lights up my soul to share the wisdom of Yin yoga with my students and see how they start to embody the Yin aspects of life. If there's something we need in this world it's the softness of Yin. My Yin Yoga Teacher Trainings are certified by the Yoga Alliance as continuing education."– Maria, Founder of  Yoga MariSol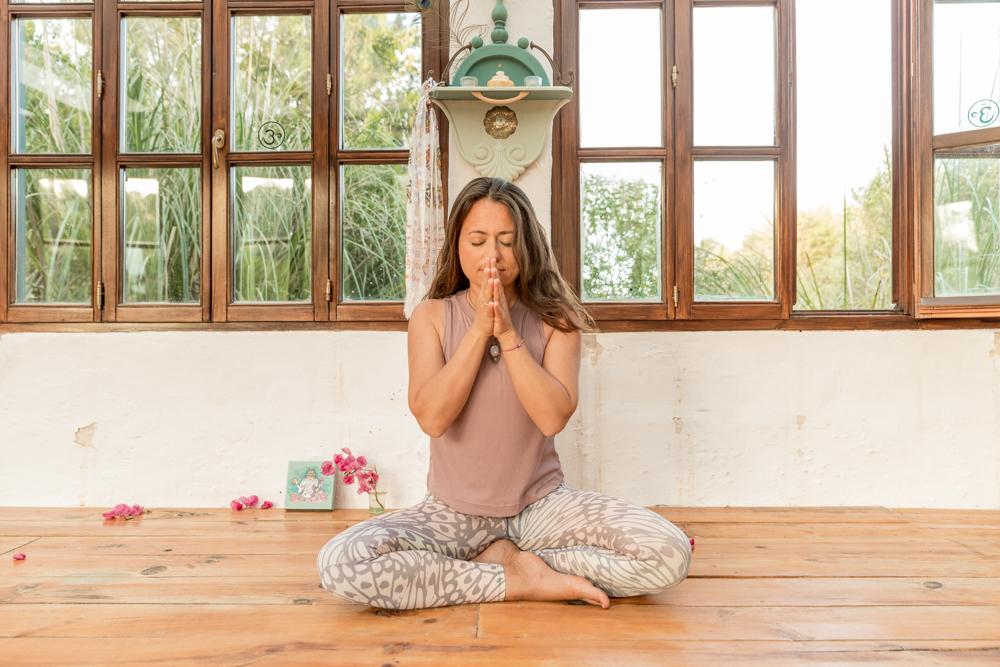 Yoga as a healing Modality Teacher Training
This course is ideal for you if you are looking to deepen your understanding of Yoga as a healing Modality. We will dive deep into nervous system regulation as well as into cycle awareness and embodiment practices, teaching inclusive and trauma informed. Cultivating a practice of deep self-care and self-regulation.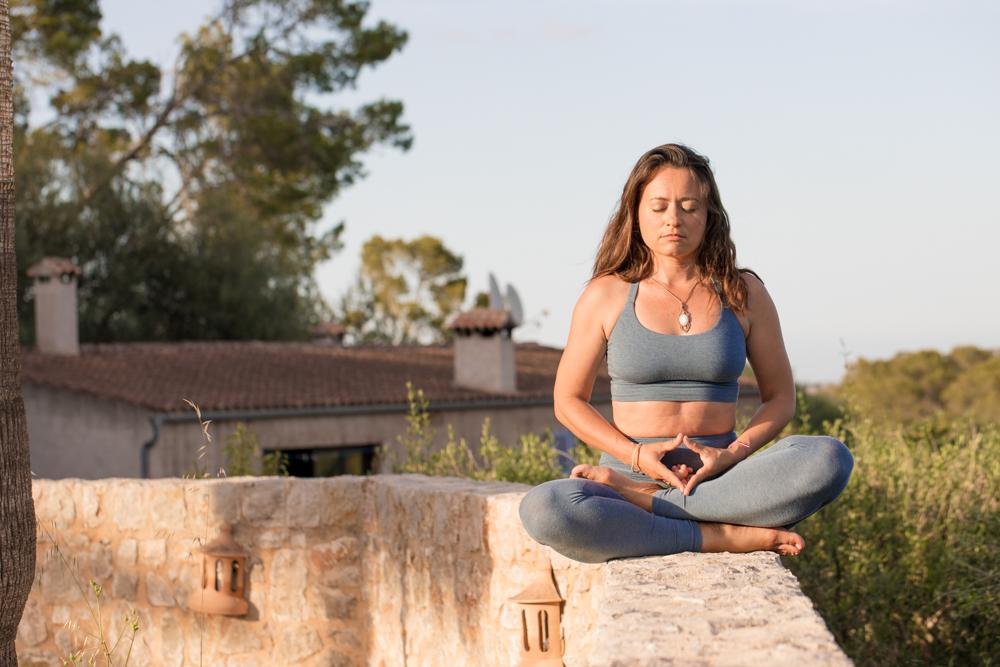 Yoga Retreats
If you are looking to retreat yourself for deep body, mind, and soul connection, practicing yoga, being surrounded by nature, enjoying Mallorca's sunshine, having a dive in the pool, and being nourished with organic home-cooked meals at one of the most stunning Finca's on the island please check our current Retreat offerings.
Private Yoga classes
Private instruction allows you to work at your own pace, address your personal goals, and furthermore enjoy the convenience of yoga in your own home or your holiday rental/ Yacht in Mallorca. Our private Yoga sessions are suited for all levels from absolute beginner to advanced practitioner and we offer them in Person in Mallorca as well as worldwide via Zoom.
Our private Yoga classes are taught by founder Maria Diehn and our amazing team of Yoga Teachers
Barbara is a devoted yoga teacher who helps you connect with your body and nourish your soul. Her classes empower students to unlock their inner potential through graceful movements and mindful practices. With expertise in dynamic yang yoga like Vinyasa Flow and slower-paced Yin yoga, she also shares wisdom in pranayama and meditation for holistic well-being. All are welcome, whether seasoned yogis or beginners, as Barbara creates a welcoming and inclusive space for growth and self-exploration. Classes are offered in English and Spanish.
Barbara Iborra
A life journey of more than 25 years of study and practice in Yoga, Ayurveda and Meditation, as well as a PhD in the Biomedical Sciences and a deeply seeded dharma of birth-work and pelvic health medicine have brought Amber into a unique path where scientific, ancient and sacred feminine wisdoms merge together into a holistic journey of exploration. The foundation of Amber's yoga practice is Elemental Yoga, where she explores the relationship between asana, meridian channels and elemental organ energies as an intentional blend of yin/yang expressions. Amber is American and teaches in English.
Maya is a certified Vinyasa and Yin Yoga Teacher, as well as a professional contemporary dancer. She is an old soul in a young body and discovered yoga at the age of 16. She always adapts her classes to the needs and desires of her students. Whether this means to guide a challenging, dynamic practice or a calming relaxing practice. In her classes she always aims to move you towards a deeper embodied state of self, working with meditation, pranayama, and yogic philosophy. Maya teaches in English or Spanish but is also fluent in Italian and German.
Get my FREE Yoga Nidra for deep relaxation.
Feel more relaxed and balanced with Yoga Nidra. Yoga Nidra is an amazing tool to regulate the nervous system and feel a deep sense of relaxation. I have recorded this Yoga Nidra in the Jungle of Costa Rica to bring some inner peace to you. Subscribe to my newsletter and get my FREE Yoga Nidra for deep relaxation.