Yin Yoga Teacher Training
Mallorca – Finca S'almudaina
70 Hour Yoga Alliance
UPCOMING TRAININGS:
22.10.23 – 29.10.23 
(fully booked – Waitlist full) 
Whether you are a Yoga Teacher and would like to expand your teachings to Yin Yoga or you simply love Yin Yoga and would like to deepen your practice as well as deepen your knowledge we would love to welcome you at our upcoming Yin Yoga Teacher Training.
This Yin Yoga Teacher Training certified by the Yoga Alliance as continuing training offers you a week-long immersion into this practice of self-care.
The training is held at the beautiful Finca S'Almudaina surrounded by the most beautiful nature of Mallorca. We will practice daily Yin Yoga and Yin Yang Yoga classes. You will learn everything you need to know in order to confidently sequence and teach your own Yin Yoga classes. The main focus of the training is the combination of Yin Yoga and traditional Chinese medicine. We will explore the Yin organs, the meridians, the connected emotions, the seasons, and the elements. We will discuss the difference between Yin Yoga and Yang practices and to Yin Yoga and restorative Yoga, we will explore the chakras as well as fascia.
You will have 70 contact hours of training and receive a certificate upon completion for continuing training approved by the Yoga Alliance.
Training & Accommodation
We always make sure to choose breathtaking venues, amazing chefs, and organic local food suppliers for our trainings and retreats.
8 days / 7 nights
in gorgeous authentic Eco Boho Finca S'Almudaina with a beautiful garden Yoga Shala, outdoor Yoga deck as well as garden, pool, fire place and Sauna for you to enjoy during your breaks.
70 Contact hours of Training
We will intensively study together and you are encouraged to ask questions during the training.
A training manual
A comprehensive manual for you to keep and to use during and after the training.
2 daily practices & 2 daily workshops
Yin Yang Yoga and Yin Yoga classes as well as comprehensive workshops and lectures to pass on the knowledge
Ecological home-cooked food
Ecological home-cooked vegetarian (vegan option) meals (Breakfast, Lunch, Dinner) by our private Chef.
Water, Coffee, Tea, Snacks, Juices
all-day there will be access to water, Coffee, Tea, Snacks and Juices
Yin Yoga Teacher Training certificate
70 hours Yin Yoga Teacher Training certificate approved by the Yoga Alliance for continuing training.
Airport Transfer
A shared shuttle that leaves from PMI Aiport at 3.30pm on the day of arrival and leaves at 1pm to PMI Airport on the Day of departure
The topics we will cover are:
What is Yin / What is Yang

How to sequence Yin Yoga and Yin Yang yoga classes

Yin yoga and TCM – the Seasons, Meridians, Elements, Emotions

Yin Yoga for Stress and Anxiety

Trauma informed Yin Yoga

Yin yoga and the Chakras

Emotions and Yin Yoga Yin Yoga and Fascia

Other approaches to teach Yin Yoga

Yoga Nidra
After the completion of the Training, you will be confident sequencing and teaching your own Yin Yoga class and will receive a training certificate recognized by the Yoga Alliance for continuing education (70hrs)
The trainings schedule:
PLEASE NOTE: The travel days are the first and last days of the training. Please schedule your arrival/ departure accordingly. There's one shared shuttle included in the price and the times are leaving PMI Airport at 3.30 p.m. on the day of arrival and leaving PMI Airport at 1 p.m. on the day of departure.
Day 1 (arrival day)
4 pm Check-in
5 pm Opening Circle
6 pm Yin Yoga practice
7.15 pm Dinner
Day 2 to 7
7 am Morning sadhana (optional)
8 am Yin Yang practice
9.30 am Breakfast
11 am Workshop/Lecture/ Asana lab
1 pm Lunch
3 pm Workshop/Lecture/ Asana lab
5 pm Questions, workshop, journaling
6 pm Yin yoga
7.15 pm Dinner
Day 8 (departure day)
7 am Morning sadhana (optional)
8 am Morning practice
9.30 am Breakfast
11:30 am Closing Circle and certificates
1 pm Check-out
Choose your type of accommodation
200€ Early bird discount if you book until 60 days before the Training starts
Residential spot includes Tuition fee, use of all facilities, 3 daily meals and all beverages (no accomodation) regular price 1300€
Shared double room with shared bathroom regular Price 1500€  
Shared double room with en-suite bathroom regular Price 1700€ 
Single room with shared bathroom regular Price 1800€ 
Small single room with shared bathroom regular Price 1800€
Single room with en-suite bathroom regular Price 1900€ 
50% deposit is required to secure your booking. The deposit can also be paid in installments.
Residential spots - Do you live in Mallorca?
There's one residential spot available for the training. If you live in Mallorca and you don't need an accommodation you can join us at a reduced rate and will have the training as well as breakfast, lunch, dinner and all beverages included.
Request a residential spot here
At Yoga MariSol integrity is our highest Value. We therefore guarantee you that everything at our offerings comes from the heart and a place of love
100% Fair Trade
Everyone involved in our offerings receives fair payment, this involves guest teachers, our private chef, the Finca as well as our website designer, and any involved assistants.
100% Organic
All produce used for our trainings and retreats is also fair trade, locally sourced and organic
High Quality
We always thrive for the highest quality, continuous improvement, and education. Our aim is to always provide you with the best we have to offer.
Being inclusive
At Yoga MariSol we are an inclusive Yoga Place for every Ethnic, religion, sexual orientation, gender identification, and belief system. We are welcoming everyone that feels the call to practice, study, or retreat with us. 
MARIA DIEHN
Meet the Teacher
"If there's something we need more of in this world it's the softness of Yin"
"My big passion is Yin Yoga. It lights up my soul to share the wisdom of Yin yoga with my students and see how they start to embody the Yin aspects of life. If there's something we need in this world it's the softness of Yin." – Maria, Founder of Yoga MariSol
Maria discovered Yin Yoga in Byron Bay, Australia, and did her first Yin Yoga Teacher Training soon after her discovery of this calming practice. She fell in love with this softer, feminine side of Yoga and is still amazed by the healing power of the practice. She evolved her teachings by consciously studying, practicing, and teaching Yin Yoga.
E-RYT 500, YACEP (CONTINUING EDUCATION PROVIDER)
200hrs Ashtanga Vinyasa YTT Rishikesh India, 300hrs advanced Vinyasa YTT Costa Rica, 70hrs Yin Yoga YTT, 40hrs Prenatal Yoga YTT, 15 days Vipassana, Reiki Level 2, 50hrs Yoga for Women, 50hrs Yoga for Stress and Anxiety, 50hrs Rewire Yin Yoga YTT, 20hrs Trauma informed YTT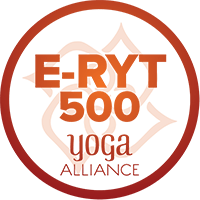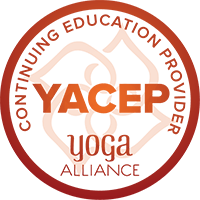 I don't know how to put my experience of my Yin yoga teaching training with Maria into words.
Even before the training started Maria organised everything so well and made sure my needs were met and all my questions were answered.
I have done several yoga teaching trainings but Maria's training absolutely stands out.
From the very first moment, I felt so welcome, safe, and looked after.
The location was beautiful, the food was delicious but what really made the training was Maria.
Her knowledge and passion for yoga, her caring personality, and her ability to show her vulnerability made this training truly unique.
She knew how to hold space for whatever came up during the training, tears, laughter, questions.
I feel confident to teach yin yoga and hope to share it with the passion Maria has.
Susan Puts
I did my research before and found that Maria seemed very professional and was already inspiring a lot of people in Mallorca, Spain – and abroad through her online teachings.
During the Training I learned a lot about myself as a person and as a yoga teacher. I learned about Yin in depth – Maria was generous in her teaching and we also learned Yang-Yin sequences, Yin postures and their connection to Meridians, correct alignment cues and modifications.
We also talked about Yin for stress and we even had a couple of Women Circles.
The Yoga Nidra Maria guided was magical!
Super organized and fulfilling schedule I was impressed. Maria helped us all connect together and created a safe, relaxed and educational environment.
Rawan Alawnah
Maria has a genuine passion for Yoga and especially Yin Yoga and she is able to create a unique learning space where everyone feels comfortable and safe.
She has a deep knowledge that she shares with students in a very structured way, allowing everyone to go at their own pace.
Her Yoga style is soft and feminine, encouraging everyone to do what's best for their own body, finding the right depth of positions.
She has a gift for teaching and sharing her passion and I got much more out of the training than I had expected. Food at the Finca was simply amazing.
We had nourishing mostly vegan and gluten-free meals that perfectly completed the whole experience.
Eva Hartl
I recently completed Yoga MariSol's 60hr Yin teacher training. It was the most incredible experience I could've asked for and felt like a combination of a beautiful retreat and teacher training.
It exceeded expectations on all fronts from the yoga classes, Yin lectures, delicious food, and the incredible venue. The schedule was carefully thought out and I felt at home straight away.
Maria is so gifted and I feel honored to be able to have done this training she offers. I will continue taking Maria's classes on zoom from the UK as I've never met a teacher quite like her!
Rosie Parton
I wanted to gain knowledge in my practice and have the opportunity to work with an experienced Yin Yoga practitioner and teacher. My personal goal is to continue on my own journey of connecting body, mind and soul and to become a better instructor.
I was drawn to Maria´s description of both her own experiences, her structured plan for the day and her ambitions with the teacher training.
The Yin yoga instruction of both Maria and Susan exceeded my expectations. Maria provided for and facilitated a caring and nurturing environment allowing the students to learn and to experience based on their own needs. We were a diverse group of women wrt age, nationality, and where we were in life. Maria´s facilitation gave us the opportunity to learn and experience a diversity of knowledge—-far beyond the Yin practice—or maybe this is what Yin is—-kindness, sharing, caring and learning as one. This was the best circle of women with the most amazing instructor (Maria) I have ever had. I will never forget the training, the time spent, the women who made this training possible. Each and everyone was unique and beautiful.
I recommend Maria in all possible ways —one of the most amazing instructors, a beautiful human being, an empowering human being. In addition, the cook was amazing, and provided us with healthy nourishment. I will be coming back again and again—to continue to learn and grow. Maria is an inspiration to Yoga worldwide. THANK YOU for the opportunity Maria, Namaste.
Anna Kirah
This training was the best course I have ever done. Maria is an absolute lady,a natural born leader, the complete professional and delivered more than just yin yoga teacher training this week. Her commitment, care and devotion to this training was evident every moment from early morning to last thing at night. She is patient , caring and full of knowledge and wisdom, passionate about her subject knowledge and it was a privilege to be in receipt of her teaching and learning in the beautiful finca for those magical 8 days. We explored depths of the practice that I did not think were possible and the structure and manual and teachings were extremely well prepared and delivered. I cannot recommend this training enough. I loved it ! Thank you so much Maria.
Fiona McArdle
Is the training certified with the Yoga Alliance?
Yes, Yoga MariSol is a certified YACEP (Yoga Alliance continuing education provider) and the Training is certified as such
Can I join the training without being a Yoga Teacher?
Yes, the groups are generally a mix of Yoga Teachers that seek professional development, individuals that seek personal development, introspection, self-care, and other Wellness professionals (Bodyworkers, energy healers, sound healers) that seek this training to expand their offerings.
Can I book an early check-in or late check-out?
Unfortunately, we can't accommodate that, since the cleaning team will be busy on the day of the check-in and check-out. If you have an early flight incoming or late flight outgoing you can spend some time in Palma and the shuttle picks you up or drops you off there or you relax in some of the cafes at the airport.
Which Airport do I need to fly to and how do I get to the Finca?
The Airport is Palma de Mallorca. The Finca is off-grid and therefore not accessible by public transport. You could go by Taxi, rent a car or join the shared shuttle I am offering to organize. 
Can I extend my stay and arrive earlier or stay longer?
There are usually no vacancies at the Finca, but the Finca owner Michele also owns a nice guesthouse in the center
What is the maximum number of participants?
The group at Trainings and Retreats is limited to 15.